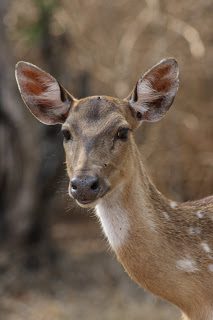 The white-tailed deer population in Michigan is estimated to be about 1.7 million. Michigan ranks #5 in the nation for deer/auto collisions.
The Insurance Information Institute offers these tips to avoid hitting a deer:
Be particularly alert for these animals in the early morning and evening.
Use high-beam headlights when possible since these will reflect in the deer's eyes and make it easier for you to see the deer in advance.
Reduce your speed, especially where "deer crossing" signs appear, and blow your horn to help frighten the animal away.
Brake firmly when you see a deer. Swerving the vehicle confuses the animal, and you may both choose the same path. Or you may lose control of your vehicle and hit something else – such as a tree or another car.
If you see a deer, be on the lookout for more since they seldom run alone.
If you hit a deer, do not touch the animal. If possible, move your car off the road, call the police and report the accident.